I decided to expand my coloring horizons by using some of the BV family. I think that is my least filled family--I don't know why. I like the color. Probably because it's just purple and I just don't craft with purple very much...but I did today! Yep, I pulled out some pretty paper and went to town! Okay. So that might be stretching it a bit. But I did use purple today!
Here is a very elegant card I made using the stunning combination of Concord Crush (Stampin Up) and New Leaf (Papertrey Ink). Good gravy, I wish I had more of this purple--but they are retiring it! It's beautiful!
The image is from the Elements of Style set by Stampin' Up. I have always loved this image and it's so beautiful to color up. I used the YG20's for the leaves since they match New Leaf cardstock so well. I dabbled each flower blossom with a smidge of Stickles glitter glue which really just make this picture sparkle.
I will definitely be putting this color combo together again in the near future! It's just so beautiful!
Challenge List: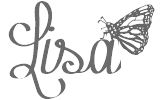 Card Details
Stamp: Elements of Style (Stampin Up)Ink: Tuxedo Black (Memento)
Coloring Medium: Copic Markers (BV29, BV31, BV34, YG21, YG23, YG25, N1, BV000, E55, E57)
Paper: Concord Crush-retired (Stampin Up), New Leaf and White (Papertrey Ink)
Miscellaneous: "Stardust" Stickles