One of the popular techniques in papercrafting is to make your own flowers...I have always admired rolled flowers, but never got the knack of it. Then this past weekend I decided to become a master of it...and I DID! I LOVE making rolled flowers now!
So what had me try it again? Well I got an idea when flipping thru an old CardMaker Magazine from May 2011. I loved the flowerpot pocket card but wanted to make it more elegant. So I pulled out some black and white paper and then practiced and practiced and PRACTICED rolling roses. The trick is to avoid sticky dots. They just don't work. I prefer Fabri-Tac adhesive. It dries really fast and holds them incredibly well! I also learned to leave the bottom piece larger so that you can add glue and then really get the parts of the rolled flower to stick to it.
So here is my creation...
Here is a closeup of the sentiment and the flowers.
I thought this sentiment was perfect to go with the roses...
The roses are attached to the top of the insert card. I just totally love them! I scattered some gems in the spaces between them for some added bling.
I love that this is a pocket card because I really got my start into papercrafting with pocket cards...and let me tell you...this card is nothing like the pa-the-tic cards I made when I got started...I love how my style has evolved!

Now I have to decide who to send this card to...or maybe I'll just keep it! I just love it...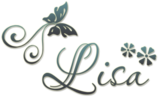 Ink: Tuxedo Black (Memento)
Paper: CS-Basic Black (Stampin up), White (Georgia Pacific); DP-Black and White Floral (Paper Studio)
Accessories: Fabri-Tac Adhesive, gems, black satin ribbon