I think everyone has a card type that stumps them just like all have the card type which is *easy* to do...the stumpers--to-be-avoided would be boy birthday cards. I can do female cards of any kind. I can even do MANLY birthday cards...but little boys and teenage boys. Ugh! I have to plan and plan and sketch and pull papers until my desk is a diaster and I still don't know what I'm going to do! This is what happened this week as I was trying to figure out what to do for a commissioned boy's birthday card.
The mom said that her son loves vehicles, so at least I knew where to start! I pulled out my WONDERFUL
Boys Basics: Truckin' It
set with matching die by Papertrey Ink. I have been dying to use this set because it's just too cute! But now I just sat and looked at it scratching my head...so I went online and looked up "Boy birthday" in gallery upon gallery. So many ideas...but none that said "Oh yes!"
But I finally
found one that I liked
--actually using the Truckin' It set--so with that for my inspiration I chose some paper, colored and cut the images and then started doing a layout. I needed something more, so I pulled out the
Boys Basics: Simple Circles
set with matching die (also PTI) to make a border. Then it was just a matter of matching inks and lining it up. I wanted something fun with buttons, so I pulled some that matched and lined them up...needed something more.
I tried putting twine in the holes.
Nope.
Looked silly...
then I had a flash of brilliance (yes I DO get them on occasion! LOL!) and I was able to execute it exactly how I had imagined! I did some more randomness to finish the card up and viola!
I added some Glossy Accents to all the windshields and lights...and then made a slit in the truck bed and put in the #7 (how old he'll be) which I cut out of paper free-hand. I coated it in Glossy Accents too, and then using my finger to smear it lightly, added some Stickles to the pickup truck's body. This card rocks! LOL!
My son loved it and told me he wanted one EXACTLY like that for his birthday (in about 2 weeks) except to use green and yellow with John Deere Tractors...but exactly like it otherwise! LOL!
Challenge List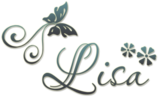 Card Details
Stamps: Boy Basics: Truckin' It and Simple Circles (PTI); Sentimental Birthday (There She Goes)
Ink: Tuxedo Black (Memento); Really Rust, Summer Sun, Night of Navy, Pumpkin Pie (Stampin Up)
Coloring: Copic Markers
Paper: White (Georgia Pacific), Night of Navy (Stampin Up); DP-from stash
Accessories: Coordinating dies to the Truckin' It and Simple Circles sets (PTI), distressing tool, hemp twine, buttons, brads, Glossy Accents, and "Stardust" Stickles