It's Katie's birthday! Who is Katie? Why the fabulous and amazing
Katie Cotton
--founder and owner of the equally fabulous and amazing
Paper Makeup Stamps
company!
We (the PMS Design Team) just wanted to take a moment to wish our fearless leader the best birthday ever! Thanks for everything you do, Katie! You rock!
And on a personal note...Thanks for taking a chance on me wayyy back at the beginning of PMS! I've loved every minute of my time working with you and your fabulous creations!
I wish I had a card, but I haven't found my craft desk yet since coming home from vacation...but know that I am thinking about you and wishing you the very best!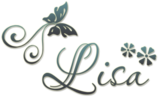 Here's the list of those wishing Katie a happy birthday today: