I don't make monochrome cards. Like ever. But never say never!
Isn't this pretty? I had forgotten what a lovely color Ruby Red is...too bad it got retired from Stampin' Up...but fortunately I stocked up when it hit the Clearance list! I decided to use some of my 6x6 Ruby Red patterned paper to keep it monochrome. The flower was stamped twice with Ruby Red ink and then I cut it out and popped one on top of the other. It's my fave image from the new
Springtime Solids
set by
Paper Makeup Stamps
.
This quote
is one of the ones on the
INVENTORY REDUCTION SALE
. I think it's reduced to a mere $1.80! You can't beat that with a stick! Shockingly, I didn't own it yet, so I made sure to rectify that situation. In fact, I found several stamps in the sale I didn't own--How did that happen??
If you haven't checked out the sale yet, you should--because it's only going on thru the end of the month, or until the inventory get's manageable--at which point the price will return to it's regular price!
FOR CHALLENGES:
1. SC268 (see below)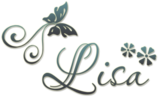 Card Details
Stamps: "How big Your God is" and Summertime Solids (Paper Makeup Stamps)
Ink: Ruby Red (Stampin Up)
Paper: Ruby Red (SU) and White (Georgia Pacific)
Accessories: foam tape, gems
Tools: Long Classic Rectangles LG Nestabilities, Cuttlebug