It's another challenge for
Sentimental Sundays
and we want you to be inspired by this beautiful photo...

Be inspired and create a wonderful card or project for us! You could be inspired by the picture, the colors, the theme...whatever, just let us know what inspired you and make sure you include a sentiment!
Lindsay's Stamp Stuff
has generously agreed to sponsor our challenge this week and in doing so allowed the Sentimental Design Team to work with some of her delightful true-to-life digi images. I was inspired to use the digi image set
Seaside Sketches
for my card.
When I think of the ocean, I always think of the Pacific Coast where I vacationed many a time growing up. I love the seaside and some of my fondest memories comes from feeding the seagulls from our hotel balcony. It is always fun to watch them fight over the scraps of bread. I enjoyed using the seagulls image from the set for my card.
For this simple one-layer card, I opened up Microsoft Word and made my page side 5.25" x 4" and then inserted my image. This allows you to know exactly how big it will be on your card front. I then had to flip it 180 degrees so that it would print out on the correct side of my paper. Once I printed it out, I used just a couple Copics to compliment this beautiful image. I used a BG to outline the gulls--and that really made them pop. I pulled my E43 and E47 for the wood keeping the darker shade to the knots and lines and shadows. Then a dab of YG95 and YG97 for the grass nest. I outlined the wood and boards to give it better definition. Then a
simple scripture from Verve
(one of my favorites) for my sentiment and it was done. I kept it super simple and free from embellishments, thus making it easy to just drop in the mail.
I think that I've really met my goal of using at least 1 digi image a week in my crafting...a lot of that has to do with the little trick above about opening up the paper size you are wanting to print the image on.
And finding this great Kraft paper which doens't bleed when using Copics! Love it! If you have just seen this paper for the first time, check back at the last two posts I did featuring this paper...in fact I have featured 4 different cards using this paper over the last few days. It's just wonderful!
I hope you go to
TODAY'S POST
and see how this lovely picture inspired some of the other Sentimental Sundays Design Team and then we hope you will join us for this challenge!
Make sure you check back here in a few hours for the new Paper Sundaes Challenge!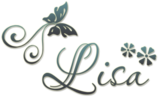 Card Details
Stamps: Seaside Sketches Digi (LSS); 1 Peter 5:7 (Verve)
Ink: Tuxedo Black (Memento)
Coloring: Copics
Paper: Kraft Notecards (Hobby Lobby)