It's Friday! That means that I'm officially on my Thanksgiving vacation! Woohoo! I have lined up posts for while I'm gone, so fear not...I have not left you bereft!
Today is the start of a new
Makeup 4 the Weekend Challenge
over on the
Paper Makeup Stamps blog
. This
week's challenge #50
comes from
Senior Makeup Artist Tangii Crain
. Tangii's challenge for us this week is to experiment with
DIGI PAPER
! And she wants you to
dress that paper with ribbon...but using it in any way BESIDES the typical bow or knot
. Hmmm...no bows. No knots. Now that alone is a challenge even without having to incorporate digi paper! But I think I managed to achieve the requirements for my card today.
I know, I know. Soooo not a typical Lisa card. It's not my normal muted colors...but I can go out of my box now and then you know! LOL! I found this digi patterned paper for
FREE
and really really like it! There is all kinds of free digi paper out there--most digi stores offer at least a couple designs...but I have found the best place to find free digi paper is
HERE
. This site collects an amazing collection of FREE images, embellishments and papers offered by various designers on their blogs. The paper I used comes from the designer
Jaimee
and she offers TONS of free digi paper packs! This set is is called Tropical Fresh and has two solids with 2 patterns. I saved it to my digi paper collection.
I chose to use the blue and green that is in the paper for my color theme. The paper was actually an exact match to Green Galore and Tempting Turquoise. I used my textured Green Galore cardstock for the base. Now this ribbon idea is...well, quite wonky actually. It's a version of the pleated ribbon idea that I discovered when checking out various YouTube tutorials. Mine was inspired by
this tutorial by prettypinkposh
. I made it using a random ribbon scrap I found in one of my jars--ironically the exact colors I needed! Man, I LOVE it when that happens!
A bit of chalking on this wonderful
digi sentiment by Paper Makeup Stamps
completed this most unusual card. I did do one more thing...but I don't know if you can see it in this picture:
I found the most AMAZING new product when I was at Hobby Lobby today. They not only have the Smooch sprays and the distress ink sprays but they have something called
Sheer Shimmer by Tsukineko
. It is a little travel sized spritzer of sparkle! Oh my gravy. Heaven! They sell a set of two sprays for just $6.99!! They had Frost and Sparkle, Gold and Silver, and Copper and Pewter. I totally went for the Frost and Sparkle and I'm seriously in love! I sprayed the whole front of this card with it and it just shimmers! I will be owning the other two sets before too long most definitely!!
I hope that you will play with us this week. Remember that all you need to do is use digi paper and ribbon in a way other than a bow or knot.
No PMS product is required for you to play
, so come play with us this week! But, if you DO have
Paper Makeup Stamps
images or word art, why not use it? If you do, you will be entered to win a
FREE RUBBAH STAMP
of your choice from the store!
I hope you will consider playing. Our challenge participant numbers have been down lately...and we'd love to have TONS of creations to look at! So play along and tell your friends! We love seeing new faces!
Just upload your creation using Mr. Linky on
TODAY'S POST
--and if you upload to SCS or PCP, make sure you add the tag
M4TW50
so we can link you up!
Make sure you go see what some of the other Makeup Artists have created for our challenge today!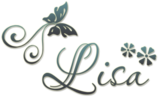 Card DetailsStamps: "True Friends" digi (PMS)
Paper: CS-Green Galore and Tempting Turquoise (Stampin' Up); DP-Tropical Fresh Digi Paper (Just Jaimee)
Ribbon: Turquoise w/lime double stitched grosgrain ribbon
Accessories: lime buttons, chalks (Pebbles inc)
Tools: Lg Square Nestabilities, Cuttlebug Machine