Good morning to all my blogging friends!! It's the 7th of November and that means that it's Release Day for
Paper Makeup Stamps
!!!!

We are kicking things off this fine morning with a
Makeup Artist Blog Hop
where we are going to showcase all of the
WONDERFUL
and
AMAZING
stamps which are being released tonight!
If you arrived here from the
Marvelous Maria's Blog
, then you are in the right place!
If you just dropped in to see me, HELLO!

If you have time, I'd love for you to
go to the beginning of the hop
at the
Paper Makeup Stamps Blog
where you will see the complete list of the ladies hoppin' (
in case you get lost or a link isn't working
), find out about the discount code (
15% off the entire release!!!!)
and some other release party information.
Since I'm near the end of the hop this time, I know that you have already seen some AMAZING and absolutely GORGEOUS cards and projects to showcase this month's stamps...I'm sure most of what you have seen have been gorgeous Christmas creations, but you won't find that here today! Nope, I'm going with a
non
-Christmas card featuring the Beautiful Day Fairy CELEST...
Now I know that Grey, So Saffron and White isn't a normal color combination...but when I got started coloring Celest, I wanted to portray both night as well as moonglow...so that's how I was inspired to use this color combo. The "Dream Big" sentiment is from the
Dream Big
set also by PMS. I liked how it went with the moon/nighttime theme that I was trying to go for.
Once I had Celest colored and attached I enjoyed making her sparkle using a mix of Stickles and Spiccas. Her dress was highlighted with my Gold Spicca and the collar was covered with my Clear Spicca. I traced the lines on the moon and the threads for the stars with the Clear Spicca too.
She really glimmers and shines--especially with the jewel edge I added for a border.
Are you ready to finish up your PMS Hop? You have two more stops left...so head on over to
Christi Thorsen's blog
but before you go, make sure you snag my letter for your code:
See you at the release party tonight!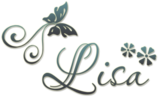 Card Details

Stamps: Celest and Dream Big (PMS)
Ink: Tuxedo Black (Memento)
Coloring: Copics (0, C1, E00, E21, E37, E43, E47, E49, R20, W00, W1, W3, Y21, YR23)
Paper: CS-So Saffron, Basic Black (Stampin' Up), White (Georgia Pacific); DP-"Jr. Varsity" (SU)
Accessories/Tools: Standard Circles Small Nesties (Spellbinders), "Stardust" and "Silver" Stickles, "Gold" and "Clear" Spicca pens, adhesive crystal jewels, Heritage Collection embossing folder (Cuttlebug), Cuttlebug machine, 5/8" white grosgrain ribbon and dimensionals (SU)