Hello ladies! I've been busy today working on all my cards that need to be done and scheduled on my blog before we leave on Thursday morning for our Thanksgiving vacation. One of the cards I've been planning out is the one for my grandparents 60th wedding anniversary! We are fortunate that we will be able to attend it while visiting for Thanksgiving--it's this Saturday! Here is the card I created in honor of their 60th anniversary.
Isn't this paper delicious? You all KNOW I'm not really a floral kind of paper person, but this vintagey style just called my name! It's a paper pad by G.C.D. Studios called
Ella Blue
. Oh my goodness! Everything in this pad is so vintage with the blues and browns. I love it! Honestly, I've been plotting and planning this card for a long time...but it's the paper that's always stumped me. But when I saw this I went *YES!* You see, my grandma's wedding dress was a dusty shimmery blue, which is why this was perfect!
I used this week's
Sweet Sunday Sketch Challenge #93 (SSSC93)
for my layout because I wanted to use three different papers from the pad. As you can see, I did a LOT to this card that I don't normally do. I stitched all my papers AND distressed the edges as well as added two colors of ink to distress them further. I didn't have a nice number stamp, so I typed up the "60th" and printed it out on Kraft paper. Then I punched it out and sponged some ink over it so it would match.
I kept my accents/embellishments the dusty blue to tie it in with the blue roses on the paper. I have had that shimmery sheer blue ribbon FOREVER, so I was happy that it matched and I made a nice double loop bow for it. The top layer of patterned paper with the blue roses has copper colored glitter already on it which adds a nice touch, but my last and final step was to spritz the whole card front with my new Shimmer spray by Tsukineko because I still wanted to have some shimmer even if I wasn't going for bling this time. This card is just so fabulous in person with the way it shimmers...something that a picture never seems to capture!
I'm just tickled..er...blue with my final card and I know my grandma will love it!
For Challenges:
Secret Crafter Saturday Challenge #109: Sparkle and Shine

(The card features shimmery ribbon, and was sprayed with Shimmer glitter spray)


Cute Card Thursday Challenge #138: Anything Goes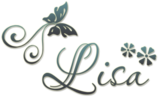 Card Details
Ink: Chocolate Chip, Soft Suede (Stampin Up)
Paper: CS-Early Espresson, Bordering Blue, Kraft/Crumb Cake (Stampin Up); DP-"Ella Blue" paper pad (GCD Studios)
Ribbon: sheer dusty blue
Accessories: "Sparkle" Shimmer spray (Tsukineko), blue pearls (Kaisercraft)
Tools: "Real Estate Sign" punch (EK Sucess), Sewing Machine, distressing tool, sponge